News
Striving for Excellence in the Gold Autumn
2016.12.20
---
The opening of the 3rd China International Silver Industry Exhibition ("SIC 2016"), jointly hosted by the China Silver Industry Association, China Poly Group Corporation, and Guangdong Committee on Ageing, was held at the Poly World Trade Center Expo today. The exhibition has continued to grow in scale, covering an area of 22,000 square meters. It has attracted over 300 well-known enterprises from the US, Australia, Japan, the UK, France, Mexico, Hungary, Hong Kong, Taiwan, Macao and the Chinese mainland. Among them, more than 100 are overseas exhibitors. It is estimated that 50,000 visitors will come to have a look and purchase goods over the next three days.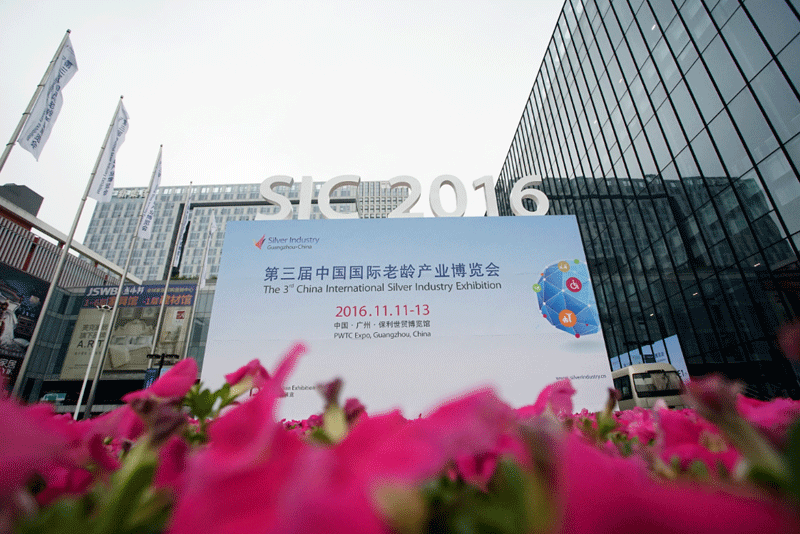 Industrial Giants Gather for Overview of Global Silver Industry Development
President Xi Jinping emphasized in his speech Promoting the Comprehensive, Coordinated and Sustainable Development of the Silver Industry that efforts should be intensified to develop the elderly care industry and silver industry while working to build up strategic management, social security, health support, care services, a livable environment, and the "mass line" for the elderly population. Moreover, advantageous silver industry resources from home and abroad should be integrated. SIC 2016 is a globally-oriented event with a focus on exhibitions, investment negotiation, business cooperation, industry-based communication, and high-level forums. Exhibition covers a series of categories which include rehabilitation and care, smart elderly care, elderly-friendly architecture concepts, health care and preservation, daily necessities for the elderly, and daily services for the elderly. The latest scientific and technological achievements in the global silver industry will be showcased from multiple aspects so as to build a diversified, socialized, and international platform for industrial communication.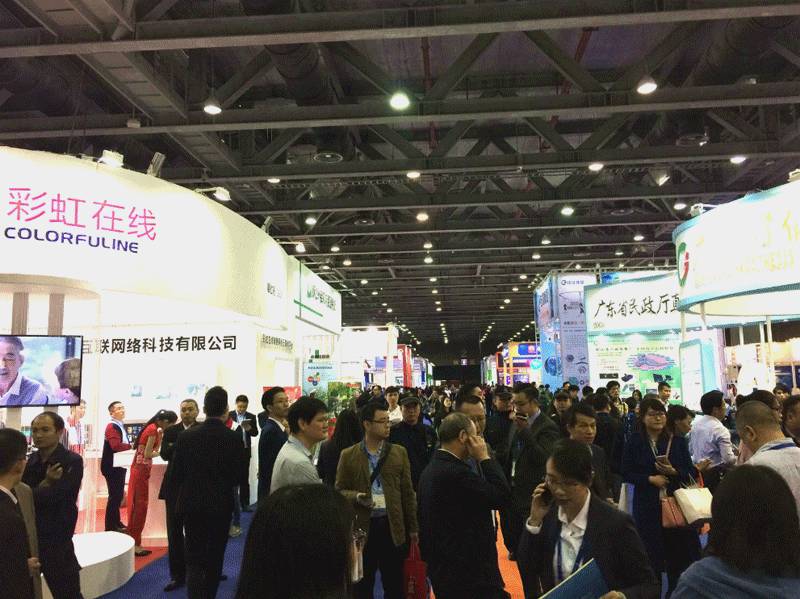 The exhibition continues to support brand improvement and industrial innovation. Five themed pavilions have been set up to provide ideal opportunities for participants to conduct business and trade cooperation with partners from around the globe. The International Pavilion houses exhibitor groups from Australia, Japan, Hong Kong and Taiwan, and the world's top-rated elderly care brands such as PTW Architects, RDNS China, and TOTO are displaying the latest scientific and technological achievements along with brand new design concepts. The Barrier-Free Living Area is where Kohler, Oasis, PADW, Yasui and other renowned brands are gathered to showcase the latest in elderly-friendly furniture, building materials, bathroom and architectural design, and general design solutions. The Rehabilitation and Care Area is exhibiting high-quality products and services for senior living from Paramount Bed, Huijia of Taiwan, Meddo, and other big names. The Smart Elderly Care Area is displaying the "Internet + Smart Elderly Care" concept, which is currently the most popular trend, as well as hot intelligent products and technology from China Telecom, Anjubao, Shenzhen Eagle Information and other enterprises. The Health Care Pavilion consists of several sections devoted to such aspects as healthy living, recreation, tourism, and cultural services for the elderly with exhibitors including By-health, Guangzhou Hangfang Pharmaceutical Co. Ltd., and other well-known brands.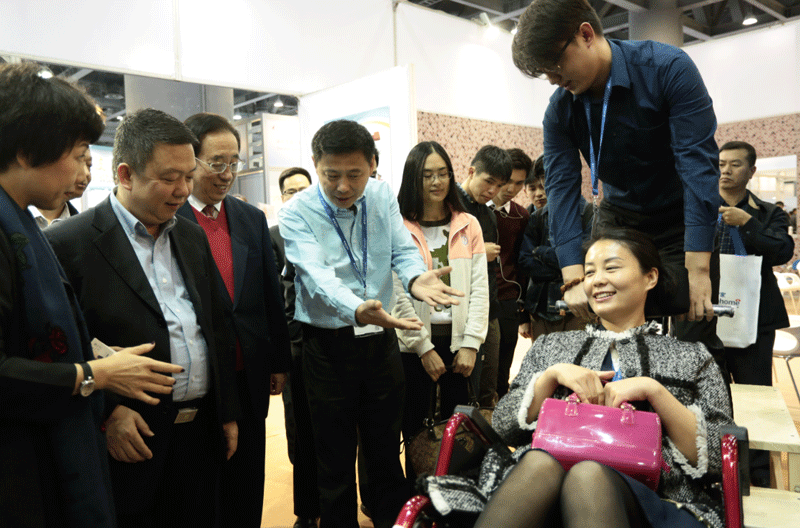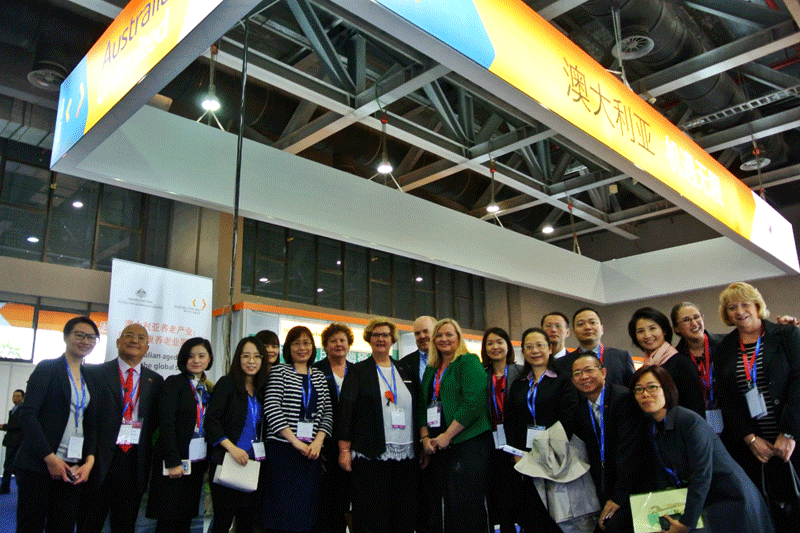 Joining Hands to Reach New Achievements in Industrial Innovation and Reform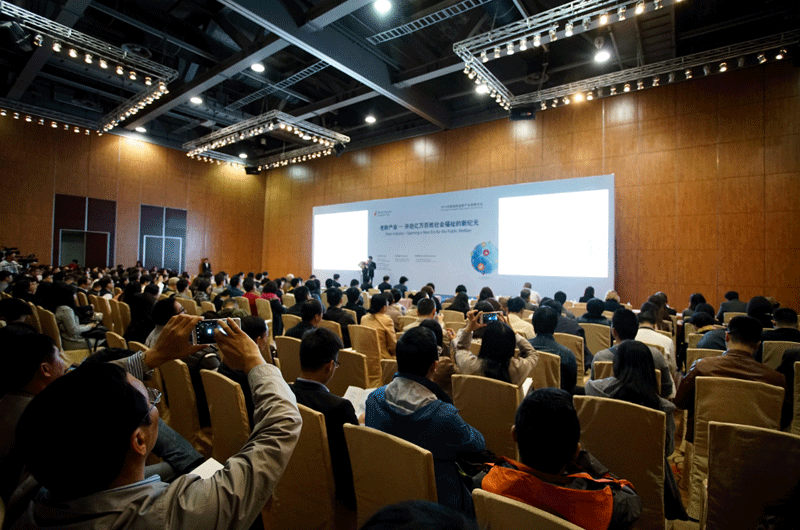 On the opening day, the China International Silver Industry Summit Forum 2016, with the theme of "Innovation and Breakthrough of Supply-Side Reform in Chinese Silver Industry", took place and included the main forum, sub-forums, the 2nd Sino-Australia Elderly Care Forum, the Sino-Japan Silver Industry Exchange Conference, and more. Experts from government agencies, industry-related associations, social organizations, and the industry at large as well as elites from leading enterprises at home and abroad are discussing hot topics in the field and working together to promote reform in the industry. Over the following days, about 20 special forums will be held at the SIC 2016 concerning elderly care products, smart elderly care, investment and finance, operation of elderly care services, community-based service, and talent development, which will provide innovative insight into the development of the industry and a venue for great ideas and industry wisdom to interact. The organizing committee will also hold forums jointly with the Senior Housing Committee of China Real Estate Association, Australian Trade and Investment Commission, Jetro Guangzhou, Guangdong Medical Association, and other authoritative institutions. Moreover, the Guangdong Provincial Real Estate Association, Poly He Yuan Healthy Lifestyle Center, Poly Neighborhood Mall, and numerous other renowned chain trade organizations will hold "one-to-one" match-making meetings, in which participating enterprises and distributors may negotiate face to face to ensure efficient, fast, and direct business cooperation.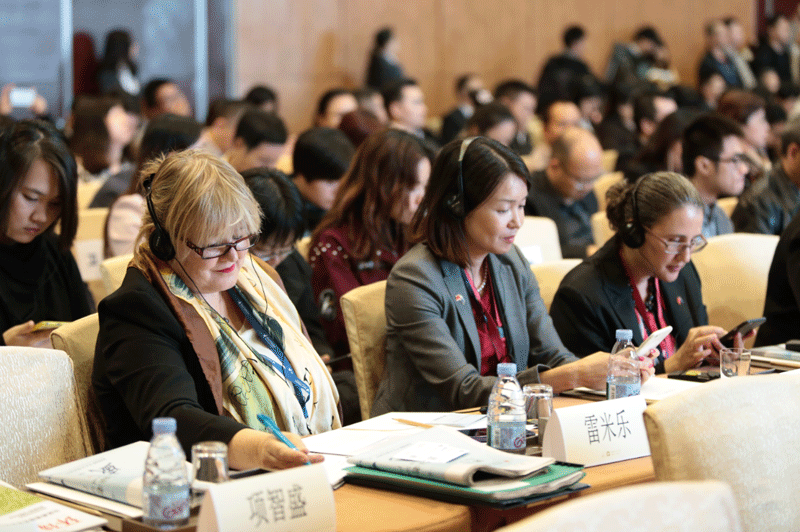 For the next two days, SIC 2016 will focus on industrial reform and development, bring together products and resources from every aspect of the global silver industry, and make full use of its leading role so as to provide an ideal one-stop business and trade communication platform for the silver industry of China and guide it toward a brand new future.
< Back to list