News
Leading Platform that Creates Multiple Cooperative Values
2017.11.21
---
On 18 November 2017, the 4th China International Silver Industry Exhibition (referred as SIC) was successfully concluded in Poly World Trade Center Expo in Guangzhou. The three-day SIC gave an all-around display of the leading technology, products and solutions of various fields including smart elderly care, rehabilitation and nursing, elderly auxiliaries, operation services, etc.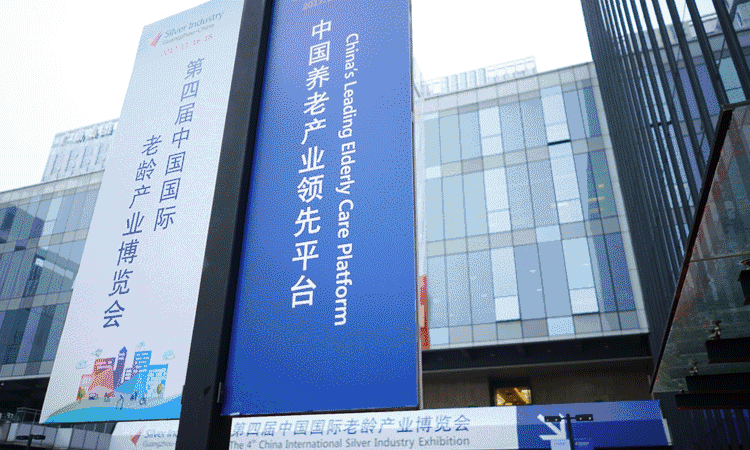 Platform advantages stand out further and create multiple cooperative values
This SIC covered an area of 22,000 square meters, had nearly 300 leading enterprises in the senior care industry from home and abroad exhibiting at the exhibition and received over 30,000 professional visitors within a three-day period. Compared with previous sessions, this exhibition featured higher quality and international level, presented an overall cut-through of the whole chain in the senior care industry and achieved an integration of brand display, product launch, commercial cooperation and industrial communication, which brought in multiple cooperative values and promoted not only integration within the industry but also international exchange and development. The SIC has pumped in great vigor in the development of senior care industry and become the most influential interconnected platform in the industry.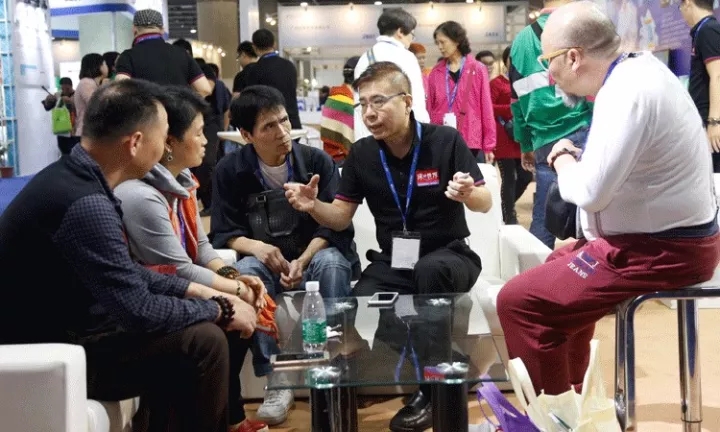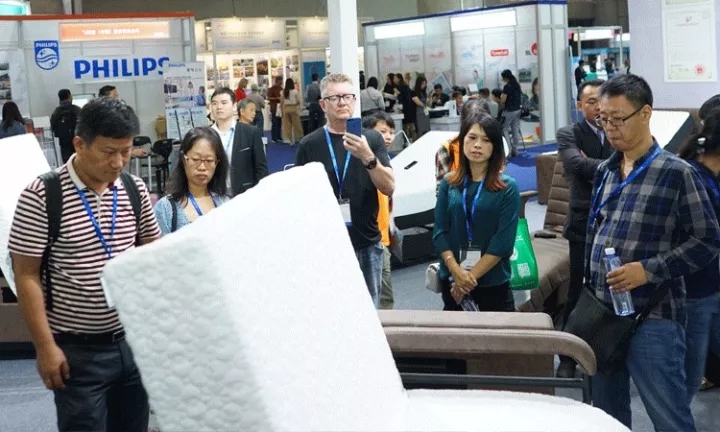 Comments of Exhibitors
Alita Singer from Brisbane Office of Trade & Investment Queensland Australia expressed that the exhibition was quite inspiring, in which they met a number of high quality professional visitors and large enterprises from China and abroad, had matching discussion with Chinese hospitals, elderly care institutions and organizations on the issues of cooperative agency and technology promotion. Through participation at forum activities, they attracted wide attention successfully and had already achieved potential of cooperation in some projects.
Shan Naxiu, Head of Board of Directors of Nichii (Shanghai) Trading Co.,Ltd. said that Nichii had recently entered Chinese market so it hoped to take SIC as a opportunity to promote its popularity and influence in China and further explore China elderly care market, introducing its rich experiences and technology on nursing and personnel training into China.
Chen Yingjie, Vice President of Bedding World Co., Ltd said, "the senior nursing market in mainland China is much larger than that of Taiwan so this time we bring a large set of products here to promote to the elderly care institutions, since exhibition is the best way for us to promote ourselves. Visitors of SIC are so professional that they bring us high profits which is expected to increase by 3-4 times when compared with last year."
Ding Xiaoxin, Manager of Elderly Care Division of Armstrong World Industries (China) Co., Ltd said, "Exhibitors in SIC are of high quality, and representatives of our two largest buyer groups from insurance and real estate industry have also visited us, so we decide to land our annual exhibition plan here. The concurrent matchmaking conferences for medical and elderly care institutions and senior housing are also very intriguing."
Yang Wangbao, General Manager of Huizhou Yixun Information Technology Co., Ltd appraised that SIC was the best senior care industry exhibition in the South China. They gave out a large number of brochures within three days and met numerous clients who approach for business negotiations, some of which had not have time to fully negotiated yet. Thanks to the exhibition's continuous effort upon promotion in the past few years, more and more elderly care institutions increasingly get better understanding about the smart and intelligent elderly care products, contributing to the development of the whole industry. The home care forums invited representatives of the industry to come and give professional and high-quality speeches, which brought us lots of inspirations as well.
Assemble buyers from all channels, witness an outburst of procurement demands
Attributed to the growing brand effect and optimizing structure of exhibiting enterprises, this SIC attracted numbers of quality buyers to visit, exchange ideas and make procurement, who were from all kinds of professional channels including civil affair bureaus, disabled person's federations, housing and property management, elderly care institutions, medical and health system, social organizations and industrial associations, etc.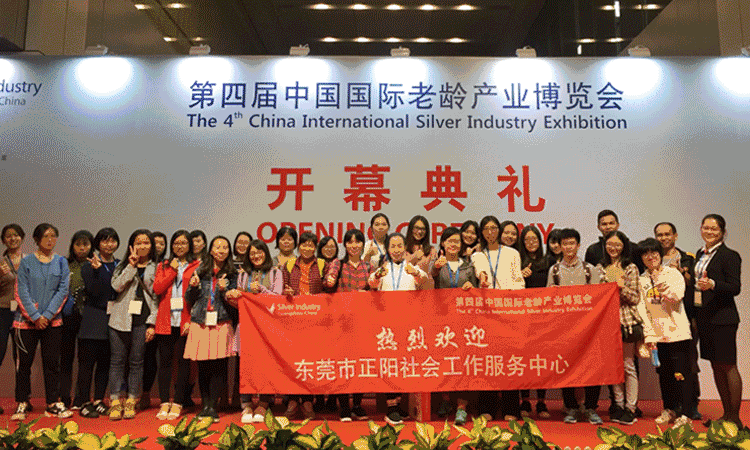 Buyers included: China Overseas Land & Investment, Yuexiu Property, Hopson Development Holdings, Country Garden Holdings, Agile Property Holdings, Guangzhou Xiyangyang Property Management; Guangdong Cadre Nursing Home, Home for the Aged Guangzhou, Dongguan Social Welfare Center, Foshan Social Welfare Institute, Shunde Shanqi Nursing Home, Xingfu Shouxing Anlao Home, Xinyi Yiyang Yard, Jiangmen Renai Society Work Service Center, Guangzhou Tianhe Jiaxi Society Work Service Center; Guangzhou Bureau of Retired Veteran Cadres, The Disabled Assistive Device Center of Donguan, The Disabled Federation of Wenzhou, Guangzhou Bureau of Civil Affairs, Xinxiang Bureau of Civil Affairs; Guangdong General Hospital, Xiangya Hospital of Central South University, the Third Affiliated Hospital of Southern Medical University, 3517 Factory Workers' Hospital; China Medical Industry Alliance, Guangdong Division of China College of Pharmacy Management, Guangdong Jianxiang Medical Group, Delegation of Health & Well-being Base of Zhongshan City West District, Yangjiang Association of Social Workers, Pengjiang Association of Social Workers of Jiangmen City, Zhuhai Society of Civil Engineering & Architecture; Guangzhou Boshe Decoration Design Limited, Guangzhou Lion Decoration Design Limited, etc.
Comments of Visitors
Li Jianhui, the Vice President of China Property Management Institute said that the community care was the focus of the development of China's senior care industry and property management had an inherent advantage to promote community care service. The SIC was a platform that gathered multiple resources with well-prepared hardware facilities and management information system, providing many new ways of thinking in terms of the elderly care service that could be extended by property management.
Zhang Bo, President of Yuexiu Senior Care Industry Co., Ltd said that the scale of this year's exhibition was noticeably larger than that of last year. Outstanding exhibitors like Taikang, Poly, Merchants Property and Gufengyuan also in the senior housing can share practical experiences in procuring home furniture and running elderly care institutions, providing good examples for Yuexiu's future development of the elderly care business.
Li Gang, Director of Elderly Care Business Division of Hopson Development Holdings said that the group was planning to develop elderly care programs so they organized the team to come for procurement demand matching. They had already settled quite a number of projects like the elderly community system and equipment, elderly auxiliaries and living equipment, wearable devices and service robots, etc.
Liu Yuping, Secretary General of the Dongguan Zhengyang Society Work Service Center said that they came to the exhibition mainly for the cooperation program of the community care data and they had reached cooperation consensus with Merchants Property. The analysis reports on the development of senior care industry published in the forums were also very instructive for their work in the future.
High-end forums bring remarkable foresight and procurement events provide accurate match-making
Over 20 concurrent events including the 2017 China International Silver Industry Summit Forum, special forums, match-making conferences were held, attracting more than 80 governmental officials, industrial professionals and enterprise leaders from home and abroad to come and discuss on hot topics on industry policy, senior housing, elderly care service, elderly care project design & planning, community care, smart elderly care, rehabilitation and medical service and geriatric medicine, etc.,which promoted further communication and cooperation within the industry.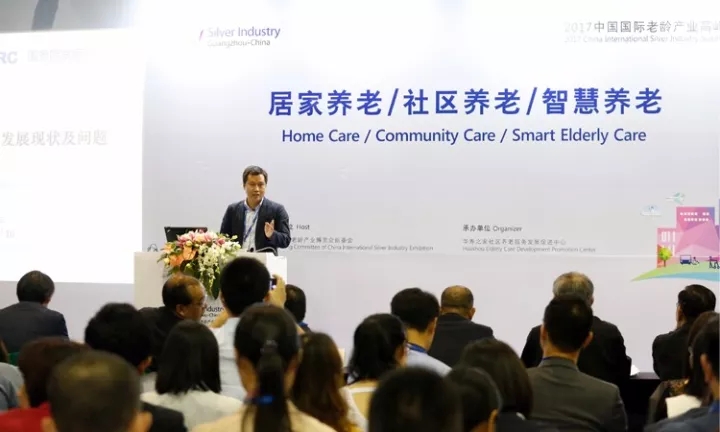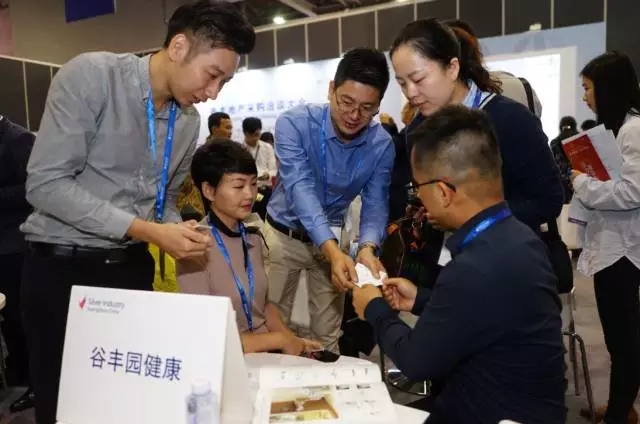 The 2017 SIC has successfully concluded, but the attention it brought to the whole senior care industry was still on. SIC will continue to play its role of being a leading platform in the industry to assemble domestic and international leading institutions, media and industrial leaders to display the latest trend of the global senior care industry, promote business exchange and integration as well as the development of the industry and society.
Look forward to seeing you next year!
< Back to list