News
Taiwan Pavilion's Second Landing &Service Robots Taking the Spotlight
2017.06.28
---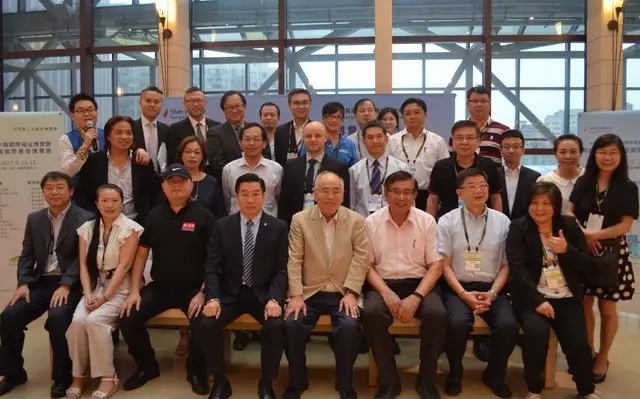 June 16, Taiwan Promotion Conference of the 4th China International Silver Industry Exhibition was held at the Exhibition Building of Taibei World Trade Center, Taiwan.

Hosted by Secretary-General Zhang Jiantao of Hongkong Elderly Commission, the conference invited Wu Zongxiang, Founding Chairman &Permanent Honorary Chairman of the National Federation of Taiwan Long-Term Care Association, and Ye Yijun, representative of New Taipei Elderly Industry Development Association, to give speeches briefing the guests about the exhibition and opportunities for cooperation between Taiwan and the mainland in senior industry.

The conference was packed with hundreds of enthusiastic attendees, among whomwere about 50 world-renowned brands from Taiwan and Japan as well as famous media groups like Uho.com, Next Digital Economic Daily, Taibei Interview Center of Scoop Monthly, Healthnews.com and City Power Taiwan.

On behalf of SIC's previous exhibitors, Chen Yingjie, Executive Director of Taiwan Bedding World Co. Ltd. and Managing Director of Bedding World in China, Wang Junhong, President of Taiwan Jet Crown International Co. Ltd., and Yang Shuzhen, Chairperson of Huijia Health, all shared valuable experiences of getting into Chinese market. They acknowledged the irreplaceable and positive role of SIC in helping Taiwan enterprises develop their market in the mainland, which immediately struck a chord with company representatives at the conference.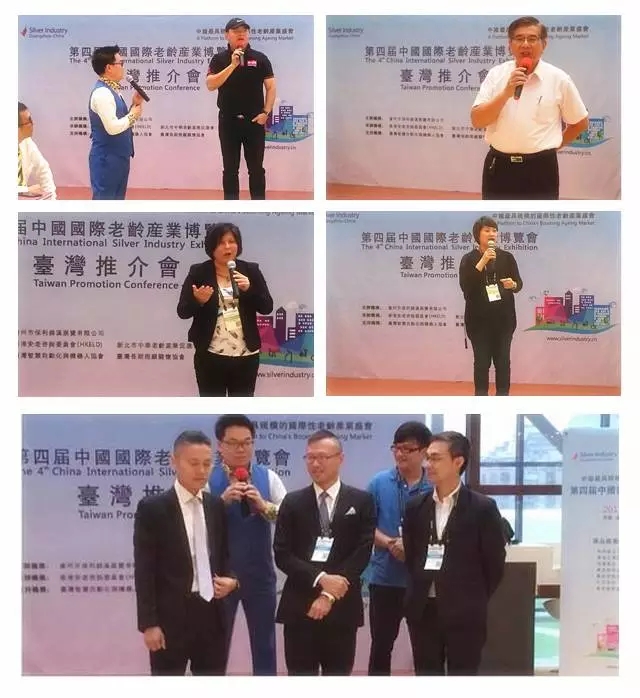 New Area Expansion, SIC 2017 to Unfold 3 Highlights
1. Upgraded Featured Area with Exciting Arrival of Service Robots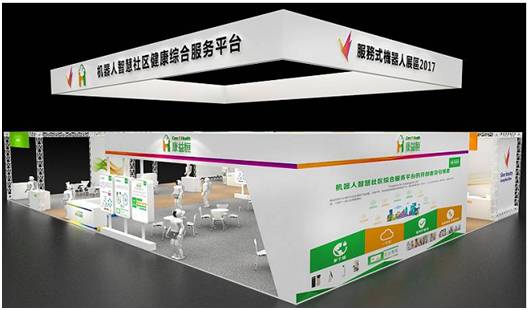 While the ever-increasing aging population is posing a great challenge to the development of elderly care organizations that are haunted by the shortage of caregivers, service robots for elder care, medical treatment and rehabilitation just come to the rescue as each and every day seeing their popularity taking them to a new growth of the industry.

Never failing to keep its visitors in the loop, this session of SIC will disclose the current trends of the market with four newly created Featured Area of Service Robot, Senior Housing, Nursing Bed and Resilient Flooring. Together with the four themed pavilions, Barrier-Free Living Pavilion, Rehabilitation & Nursing Care Pavilion, Smart Nursing Pavilion and Healthy Living Pavilion, they aim to provide an ideal platform for top enterprises to display their products, technologies and solutions.

2. Taiwan Pavilion's Second Landing with Top Brands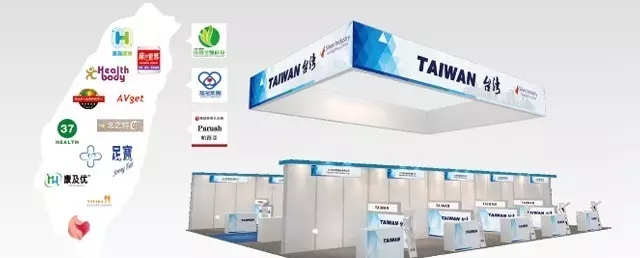 Enjoying a reputation as the largest international event of seniorindustry in China, SIC has established close partnerships with many front-running enterprises in Taiwan. The 3rd SIC just saw Taiwan Pavilion bringing together first-class brands which attracted lots of purchasing tycoons to come and negotiate.

Again, the 4th SIC in collaboration with Taiwan's authoritative organizations, will present a high-level global event of senior industry for all coming visitors and showcase advanced intelligent products for elder care and creative services for seniors. There is no doubt that SIC will offer global brands the best gateway to Chinese market.

3. Concurrent Events to Shed Light on Industry's Future

The 20 professional concurrent events to be held with the 4th SIC are "China International Forum on Aging" with its parallel sessions, and other match-making conferences. Authoritative institutions, experts and enterprise leaders will be invited to help interpret the latest policies and make predictions about market trends. All these efforts are aimed at building a professional platform of trade, commerce and communication for the future development of senior industry.

By modifying the layout of its pavilions in accordance with market trends, the 4th China International Silver Industry Exhibition is going to provide a well-targeted and efficient platform of communication and trade to help enterprises take the initiative and try to be pacemakers of the industry.

The world will witness the grand opening of the 4th China International Silver Industry Exhibition from November 16 to 18, 2017, at Poly World Trade Center Expo, Guangzhou. As an exhibition of foresight, profession and good reputation, SIC paves a better way for you to explore Chinese market.
< Back to list