News
"Cloud" Exhibition Fuels Overseas Orders
2021.04.13
---
Sponsored by Quanzhou Municipal Bureau of Commerce, jointly organized by Guangzhou Poly Jinhan Exhibition Co., Ltd. and Fujian Light Article Industry Imp. & Exp. Association, the Home & Gift Session at Quanzhou Foreign Trade Cloud Exhibition officially launched on April 12.

Backed by JINHAN FAIR online sourcing platform, this foreign trade cloud exhibition aims to help enterprises get orders and expand on international markets by introducing a cloud showcase, cloud interfacing, cloud negotiations, and other cloud models.


As one of the largest processing and production bases for home crafts in China, Quanzhou's home craft enterprises are constantly pushing boundaries, with their new products and technologies being favored by global buyers.

For global foreign traders in home furnishing, now is peak sourcing season: In March alone, JINHAN FAIR received nearly 800 sourcing requests from global buyers.

The large overseas demand urgently requires matching professional and accurate services. JINHAN FAIR is China's largest and most professional foreign trade platform for home furnishing and gifts, this year being its 42nd edition. For 20 years, more than 400 home crafts enterprises in Fujian have grown exponentially in exports, with the exhibition's abundant overseas buyer resources and strong promotional capability in the world.

This year's Foreign Trade Cloud Exhibition has attracted nearly 100 qualified local enterprises. As of April 11, enterprises released more than 10,000 products on i.jinhanfair.com, the online interfacing platform, covering popular and best-selling categories such as home furnishings, outdoor gardening equipment, outdoor furniture, and kitchenware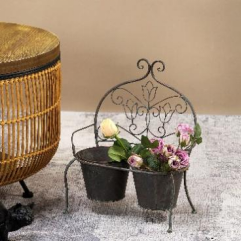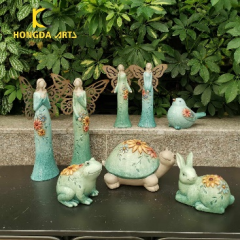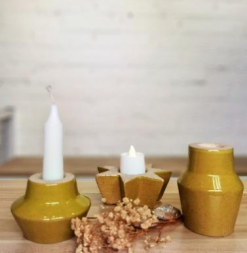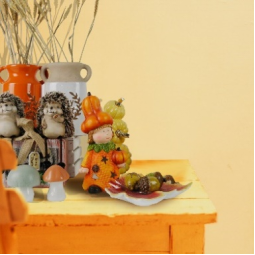 Parts of the exhibit

Accurate Matching on the Cloud

During this cloud exhibition, more than 40 online sourcing matchmaking sessions will be held. Buyers from Germany, the United States, France, the Netherlands, Italy, Canada, as well as Australia, New Zealand, and Hong Kong will meet on the cloud and negotiate one-on-one with Chinese manufacturers via video conferences.

Building on previous sessions, JINHAN FAIR has upgraded the online sourcing service and organized a professional team to make the one-on-one supply and demand match, which effectively enhances the experience and efficiency for both sides of the match.

Online and offline integration and development

At present, the Foreign Trade Cloud Exhibition is in full swing. Various livestreaming and matching activities are actively being held online, while brand-new collaborations between Chinese and foreign enterprises are being accelerated offline. We hope that international market-oriented home furnishing enterprises in Quanzhou will embrace digital foreign trade, seize business opportunities in this cloud sourcing event, and continue to stabilize imports into and exports from Quanzhou.
< Back to list