News
Conclusion of CR Expo 2017 with Breakthroughs in Technology Showcase and Business Match-making
2017.09.18
---
The Care & Rehabilitation Expo China 2017, a three-day event to showcase the latest technologies, products and solutions in the fields of assistive devices as well as rehabilitation and medical treatment, has successfully concluded at China National Convention Center on September 15, 2017.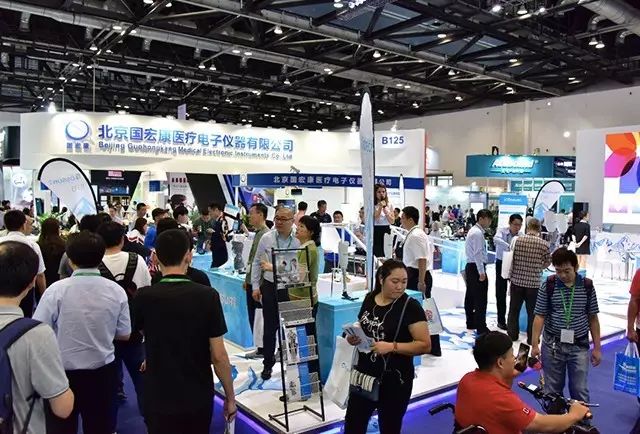 Compared with previous sessions, CR Expo 2017 records new height in the number of visitors, exhibitors as well as the total exhibition area. This year's expo has an expanded area of up to 20,000 square meters and creates an ideal platform of visiting, purchasing, and cooperation for almost 300 exhibitors from 22 countries and regions and more than 50,000 experts and professional buyers coming from around the globe. The Expo has grown into a one-stop platform where professional insiders get information on industrial and market trends and more importantly, communicate and conduct business. CR Expo is now acting as the benchmark of the industries of assistive device, rehabilitation and medical treatment.
One Gateway to Global Business Opportunities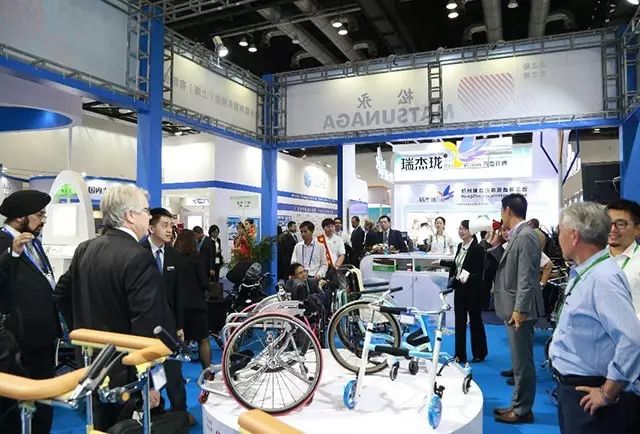 As the assistive device industry is on the rise, CR Expo 2017 takes the opportunity to build a high-level platform attracting the world's leading enterprises to come with their cutting-edge and most popular products. The pavilions are packed with visitors from across the world. Exhibitors and buyers both have acknowledged the critical role of CR Expo in facilitating communication and cooperation between the two sides.
How Exhibitors Comment on CR Expo 2017
Liu Qing, Marketing Director of Changzhou Qianjing Rehabilitation Co., Ltd. commented:
"I've attended 10 sessions of CR Expo. This one is the largest session of the highest level and quality. I've seen far more professional buyers from disabled persons' federations, hospitals and rehabilitation establishments." "
Lu Yanqing, Marketing Manager of Starkey Hearing Technologies (Suzhou) Co., Ltd. said:
"As a world-known hearing aid brand, Starkey sees the huge potential in Chinese market. CR Expo is the largest exhibition of the industry in China. It is a critical gateway for us to promoting our brand in Chinese market."
Shuai Mei, President of AI-Robotics Technology Co., Ltd. said:
"The exhibition is getting extremely popular this year. We've seen not just end users, but many domestic and foreign representatives, experts and scholars all coming under one roof. This is a great platform for communication."
Pavilions Packed with Professional Buyers from Various Industry Segments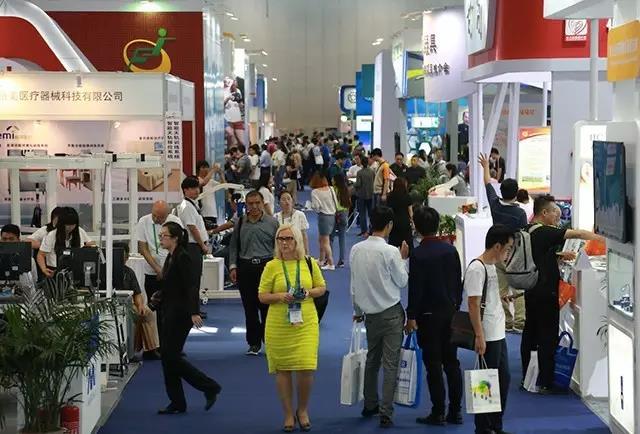 All pavilions of CR Expo 2017 are packed with numerous visitors coming for visiting, communication and procurement in the fields of disabled persons' federation, medical care, health and elderly care, including provincial and municipal disabled persons' federations, assistive devices and technology centers, rehabilitation centers; health care and medical organizations such as the departments of orthopedics, rehabilitation, pediatrics and others of Chinese PLA General Hospital, Beijing Bo'ai Hospital, Peking University First Hospital, and Peking Union Medical College Hospital; associations including China Association of Rehabilitation of Disabled Persons, China Association of Medical Equipment, China Chamber of Commerce for Import & Export of Medicine & Health Products, and China Health Care Association, Beijing Hearing Society; foreign organizations such as Direct Supply from the US, The mentors from Pakistan, International Disability Alliance from the US, and Protibondhi Nagorik Shangathaner Parishad from Bangladesh; elderly care establishments represented by Kangle Nianhua, Beijing Zhong Min Pension Career Promotion Center, Huichen Life, and China Chengtong, pharmaceutical chain stores such as GUO TAI YONG KANG, Family of Health and YI SHAN TANG, together with manufacturing and trade companies of the industry.
How Visitors Comment on CR Expo 2017
Liu Ziqiang, Secretary General of China Aging Development Foundation remarked:
"There's an urgent demand for products and services for the elderly and senior disabled persons. CR Expo greatly helps us find high-quality products by gathering hundreds of exhibitors together. This really improves our efficiency in purchasing.""
Qi Hui, Marketing Manager of Hebei to Help the Kang Medical Equipment Co., Ltd. said:
"CR Expo has a large number of famous brands. I can find hearing aids fit to customers in 2nd and 3rd tier cities. There are also many wheelchair brands. I hope to see more wheelchairs for children and the grassroots customers in the future."
Doctor representative of Hospital Affiliated to Capital Medical University commented:
"The featured area of China Hearing and Speech Rehabilitation showcases a lot of domestic and foreign artificial cochleae brands of high quality. This is marvelous! The cochleae technologies in our country are seeing many breakthroughs. Half of the hearing aids used in our department are made in China."
Madam Lv Yanke of Shenzhen General Service Center said:
"I feel that there are many more high-tech products related to bionics, artificial intelligence and wearable equipment, and a lot more nursing bed brands. These are what our center needs and we really benefit from this expo."
Concurrent Activities to Promote Industry-Education-Research Collaboration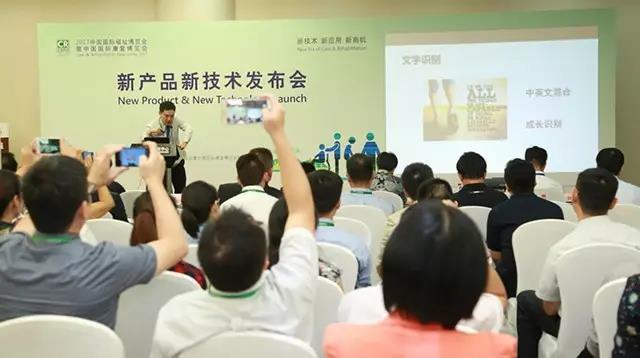 Over 40 concurrent events including matchmaking conferences, new product and new technology launch event, Beijing Assistive Device Service Policy and Platform Investment Promotion Conference, and International High-end Rehabilitation Assistive Devices Technical Forum are held at National Convention Center. The events are packed with attendants and help them conduct effective cooperation and communication.
Over a thousand experts and enterprise representatives from the US, France, Israel, Belgium, South Korea, Japan, Australia and China discuss frontier topics of "Internet + Assistive devices", assistive technology for ASD, rehabilitation of arthrosis and spinal cord, neural rehabilitation, rehabilitation of chronicle diseases and kidney rehabilitation, which has achieved numerous results and earned overwhelming praise.
The conclusion of CR Expo 2017, however, is the beginning of the cooperation and communication initiated here. CR Expo will be devoted to building a comprehensive and international platform integrating showcasing, communication and trade to gather up-stream and down-stream resources of the world and create more opportunities for the rise of Chinese assistive device industry.
See you next year at CR Expo from October 11 to 13, 2018!
< Back to list
---